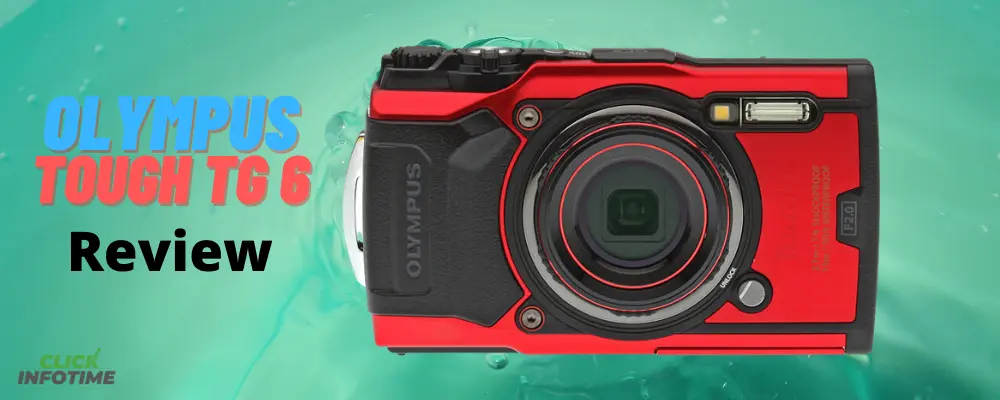 Review of olympus tough tg6
Olympus tough tg6 is the latest generation of the world's most popular underwater camera lines. On paper the tg6 doesn't look like that much of an upgrade from the t g5.
The image quality and the specs well they're all mostly the same. However, there are some huge improvements to the menu options and the operation of the camera that make it way easier to shoot and get better results than the t g5.
These aren't exactly press release headline leading types of cool features. Also  underwater folks they make shooting this camera massively easier.
Now we can pretty much just live in aperture priority mode all the time because we can now focus as close as we could in microscope mode on the t g5 and we can shoot 4k video without having to be in movie mode.
We can pretty much shoot everything without ever having to rotate the mode dial. It has more shutter speed control for eliminating motion blur and wide-angle and clean dark backgrounds in macro.
We get new preset underwater white balances for specific depths that'll make your underwater color look better than ever before straight out of the camera.
Our friends at Olympus hooked us up with a pre-production sample camera and we've spent the last few days taking it underwater here in our home base of Monterey to put it through the paces.
After just a few dives, it's easy to say that just like its predecessor the tg6 solidifies its position for our pick for the best all-around compact camera for shooting underwater.
Let's break down everything the underwater image-maker needs to know.
Olympus tough tg6 has microscope mode
The Olympus tough tg6 still has microscope mode, of course, which has been the driving feature on the tuff camera line for multiple generations now. But here is the big bombshell.
You no longer need to rotate the mode dial to microscope mode in order to shoot super macro. The tg6 now has a variable macro system which means that even in aperture priority and program auto modes we can set focus to the new super macro autofocus and manual focus modes directly from the quick menu.
Once focus is set to super macro and as long as you zoom in to at least one point two times the camera can focus right in front of the lens.
This makes aperture priority mode equivalent to microscope mode in terms of focusing ability, but with the added benefit of having a selectable aperture value as well.
Previously microscope mode did not allow us to select our aperture, making it basically the same as program auto mode just with a super close focus ability.
Typically the camera would pick a wide-open aperture like a four, nine, but now we can stop our aperture down to f-18 for more depth of field and darker backgrounds both of which are awesome benefits for macro shooters.
4k video quality set up 
We now also have the ability to set the video quality to 4k 30p and a high frame rate of 1080 HD from directly within the quick menu.
So now we no longer need to go to movie mode in order to shoot 4k. When combined with the new super macro focus ability in aperture priority mode, we can finally shoot a true super macro 4k video.
Something that the tg5 couldn't pull off. We can stop down that after two f-18 making it easier to get those nice cleaned dark backgrounds for macro video.
This also makes it easier to shoot wide-angle 4k video because we can go to f/8 to ensure sharp corners when using a conversion optic like our m-52 wide-angle lens.
A big workaround, we had to develop for the tg5 was the lack of direct control over shutter speed. We had to use exposure compensation to trick the shutter speed into a fast enough value to be effective for wide-angle underwater.
Previously and the tg5 would often default to a shutter speed of 130th of a second if the flash was turned on. This is way too slow of a shutter speed for any moving subject like turtles sharks and rays.
The Olympus tough tg6 has the ability to set a minimum shutter speed limit and we can set that limit as fast as one 500th of a second that's plenty fast to freeze motion and the camera will never drop below that set shutter speed.
The only catch is that in order to take advantage of this we have to also be in auto ISO mode.
As the camera reads a dark underwater scene, it's gonna try to compensate for the exposure by raising the ISO. But this is fine because we can also set the auto ISO limit to a max of 400 and a default of 100.
With this new expanded control over our shutter speed, we can ensure ideal wide-angle settings and create backgrounds that are now several stops darker than what the tg5 was capable of.
Olympus tough tg6 white balance presets
The Olympus tough tg6 now has three white balance presets for underwater shooting that is depth specific. We now have a shallow setting for 10 feet or 3 meters, mid-range from the 10 to 50 feet or 3 to the 15-meter range, and a deep setting for anything below 50 feet for 15 meters.
Even though this camera can capture a good manual white balance down to that 15-meter mark if you're a newer shooter that isn't ready to get into manual white balancing, yes, you can just set one of these new underwater options for your appropriate depth range and get better video color than ever before straight out of the camera.
Because these balances are calibrated in clear blue water. We haven't really been able to properly test them here at the home base yet.
Olympus tough tg6 preset shooting mode
The Olympus tough tg6 now has five underwater preset shooting modes. Snapshot wide macro microscope and HDR. But the only underwater microscope mode is new compared to the tg5.
These modes just simply apply one of the underwater preset white balance and apply an underwater color filter. Both of which we can manually set in the non-underwater modes, while also gaining the benefits of more exposure control as well.
Just like before the underwater preset shooting modes are actually more limiting than just shooting in aperture priority mode and we do still recommend doing that for the best results.
But if you are shooting without a light, maybe you're just snorkeling or maybe you're just getting familiar with the camera then this is a pretty cool option to have.
LCD Screen
We also have a new and improved, LCD screen with over twice the resolution of the screen on the tg5.
Everything looks a lot smoother and less pixelated. We like using the Aoi UMG 0-1 magnifying viewfinder for checking critical focus and knocking out screen glare in bright water and the improved LCD screen is noticeably sharper and easier to work from when magnified.
The adjustable diopter helps dial in sharp focus even if you're like me and wear a high-strength prescription mask.
If your eyes aren't tip-top then that new screen resolution is going to be a very welcome benefit. We do still have our two custom assignable modes on the mode dial so we can still have two slots for saving our go-to settings. These are a great solution for quick jump settings. So you spend less time in the menus underwater.
Pro capture mode
The tg6 still has pro capture mode for buffering images and capturing the action from before you hit the shutter button. But as cool as this is it's nothing new and it really only works underwater when you're shooting stills with a video light.
So it's a nice feature, but likely one that won't be used that often. There's also a new digital teleconverter for enhanced zoom, but that really doesn't do anything for us underwater since we're always trying to minimize the amount of water we're actually shooting through.
Digital Teleconverter
We can achieve the same thing during editing, so why damage image quality when you don't need to. The digital teleconverter is basically the only new feature that just doesn't do anything for us Underwater. The new housing is the PT zero five nine and as far as we can tell the differences between this and the previous model are cosmetic only.
There's honestly nothing really new to note here except for the frosted back instead of the clear back on the previous model.
Underwater Housing
From arc testing so far it is cross-compatible with the TG five and six.  We put a TG 6 and a TG 5 housing and vice versa, and so far we haven't found any control issues at least not on the Olympus housings.
Even though the camera body itself is waterproof to 50 feet you will still want to use the housing pretty much any time you're getting in the water.
The reduced wear and tear and the extra layer of leak protection is the obvious main benefit, but the true advantage of using the housing is that it acts as a platform for the accessories that we need to really make.
The most out of this system underwater the 52-millimeter threads on the front of the housing are what we need to install our wide-angle accessory optics.
The M-52 wide and N52 air lenses. We also need the housing to attach fiber optic cables. So it is essential if you plan to shoot with strobes. The cold shoe mount on top of the housing is super handy for just mounting a little video light for a minimalist macro setup.
We here at backscatter think the tg6 is about as awesome as it gets for a true point-and-shoot compact camera.
Well, it doesn't really offer anything new in terms of image quality or resolution. The more subtle upgrades and streamlined operation make the tg6 a lot easier to shoot. Also for getting better results from underwater.
Aperture priority mode
We can now just live in aperture priority mode and do it all. From this single-mode, we can shoot both wide-angle and super macro photos. Also It is possible to shoot 4k video that includes super macro 4k video that we could not get before.
We can get darker backgrounds more depth of field control and we can eliminate motion blur for big moving subjects.
Conclusion
Whether you're looking for your first underwater camera or you've just been putting off that upgrade for a while now is the time to jump into the tg6. It is incredibly easy-to-use and practically indestructible little camera.
We have a number of different packages ready to go for the tg6 with everything from the bare-bones minimalist to the ultimate advanced shooter.
Whether you're hunting for new to brinks or just trying to keep up with huge wildlife, we have an underwater kit to get your tg6.
Field ready and maximize for your subject and shooting environment.